We reproduce below a news from the digital portal Campo Grande News, which brings a compliment from Don Dimas Lara Barbosa, Archbishop of Campo Grande, to the actions of the Heralds of the Gospel in the Church. The institution has been working on apostolate and pastoral activities for years in this archdiocese, always in tune with diocesan instructions and local clergy.
Source: https://www.campograndenews.com.br/cidades/capital/-sem-queixas-afirma-dom-dimas-sobre-arautos-do-evangelho
---
"No complaints," Says Don Dimas on Heralds of the Gospel
Members of the religious association participate in church activities frequently, says Archbishop
Sought on Monday (28) to speak out about the religious association Heralds of the Gospel, which maintains unity in Campo Grande and is being investigated by the MPSP (Public Prosecutor's Office of São Paulo), Archbishop Dimas Lara Barbosa praised the participation of the members of the entity in the Catholic Church. He said that they are always helpful, who participate in clergy meetings, help priests when they are called and that they have contribution information with prison pastoral care, for example.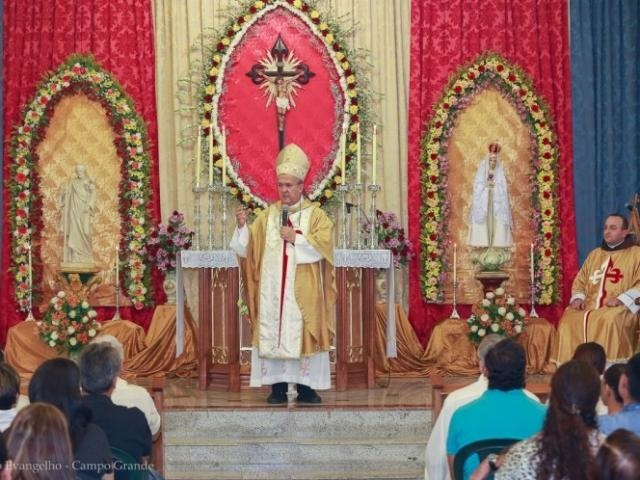 "In our diocese you have no complaint against the Heralds"

— Don Dimas Lara Barbosa, Archbishop
"They are helping prison ministry, serving in one of the prisons," Said Don Dimas. "In our diocese there is no complaint against the Heralds who are here in Campo Grande," he replied to the report.
Don Dimas has even held religious celebrations in the "house" of the Heralds, as described on the association's website, which provides images of the bishop during Easter Mass of 2016.
Campo Grande News was at mass held on Sunday at the headquarters of the Heralds of the Gospel, in the Rita Vieira Neighborhood. On site, the most common opinion presented by regulars is that the richness adopted for those who participate in the activities of the association is what attracts people the most.
No representative has made statements. In the Program Fantástico, rede Globo, by the second edition, complaints were presented that are part of the investigation of the MPSP, including parental alienation and even physical punishments.